Lego DBS
Lego DBS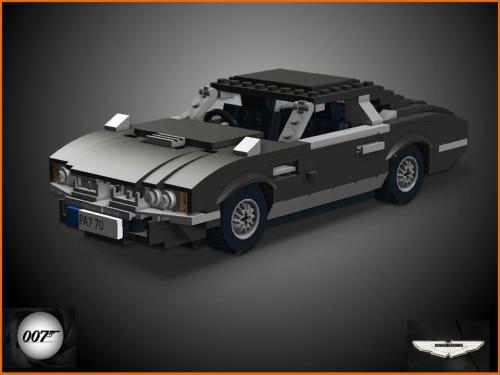 A group of LEGO fans who regularly meet via the website https://www.flickr.com, share photos of their car creations of different sizes. They are all built with bricks manufactured by this Danish company of internation fame. The group, which was created in 2007, has about 1,100 members worldwide who have posted more than 25.000 photos of their creations. ( https://www.flickr.com/groups/lugnuts/).
Over a 10 year period, the group's members held a monthly competition entitled the « Flickr LUGNuts Build Challenge » which rewarded the best miniature of the month. Although the competition closed following the 120th edition in 2017, the group still exists and its members continue to publish photos of their magnificent creations.
Amongst the participants is Peter Blackert, an Australian fan who has built a large number of miniature cars out of LEGO bricks. He participated numerous times in the « Flickr LUGNuts Build Challenge ». For the 61st edition in December 2012, Peter created a LEGO version of the Aston Martin DBS featured in the film "On Her Majesty's Secret Service" starring George Lazenby. It is this creation which is shown below: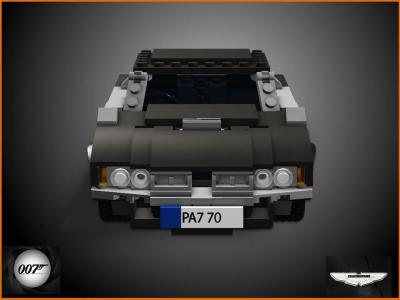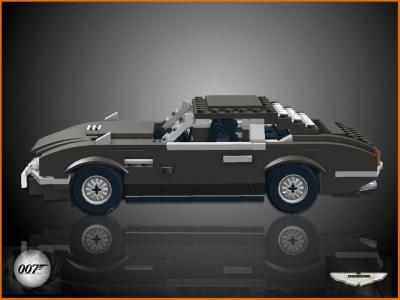 Even though the James Bond DBS is easily recognisable, the constraints caused by the basic shape of the building bricks give the finished model a rather angular look. But despite this the general proportions of the car have been well respected. Congratulations to Peter Blackert for the nice job achieved !
However, if the scale of the miniature model remains unknown, it is probably best left to LEGO experts to work out its true dimensions in relation to the size of the bricks which were used.